Rose of Sharon Acres Blog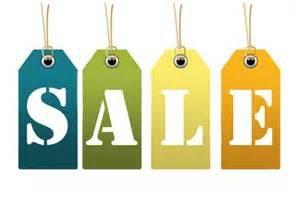 Mother's Day
While I have always told our daughters that every day is a mother's day, there has been a day specifically set aside to honor her. This year that day is May 8. Wonderful, well meaning children will try to pamper her with wonderful smelling body care products. But is that the healthiest for mom over the long term?
Most over the counter products contain toxic laden ingredients that include parabens, sodium laurel sulfate, triclosan and artificial fragrances. Some say knowledge is power but it couldn't be more true in relation to good health.
Parabens are synthetic preservatives. They include a long list of products which end in 'paraben' and are found in many creams and lotions. Parabens mimic estrogen and disrupt the body's hormone system. Estrogen, and synthetic chemicals that act like estrogen, play a role in stimulating the division of breast cells and effect other hormones that stimulate brease cell division. Your body does not easily break down synthetic estrogen, and it can accumulate in fat cells, including breast tissue. Deodorants are one of the culprits of this dangerous ingredient which is applied right by the lymph nodes uder the arms.
Sodium Lauryl Sulfate, the bubble maker, is absorbed into the body from skin application. Once absorbed, one of the main effects is to mimic the activity of the hormone Oestrogen. This has many health implications but the primary ones are PMS and menopausal symptoms to dropping male fertility and increasing female cancers (specifically breast) where oestrogen levels are known to be involved. Natural soaps and shampoos are a way to avoid this nasty ingredient.
Triclosan, used as an anti-bacterial agent, have been documented to generate abnormalities with the endocrine system, particularly with thyroid hormone signaling and weakening of the immune system. Anti-bacterial soaps and even toothpaste contain this agent but it can hide in other cosmetics also.
Fragrance oils are proven to be hormone disrupters so staying away from them is also a move toward health.
According to Dr. Mercola, the body can accumulate up to five pounds of toxic cosmetic chemicals per year. That's a scary amount! So....this Mother's Day, love on her through products that will also extend her life!
Mother's Day sale through May 15, 2016 on Creams, Lotions and Soaps. Use coupon code "LoveMOM" at checkout!