Rose of Sharon Acres Blog
Thursday, November 15 2018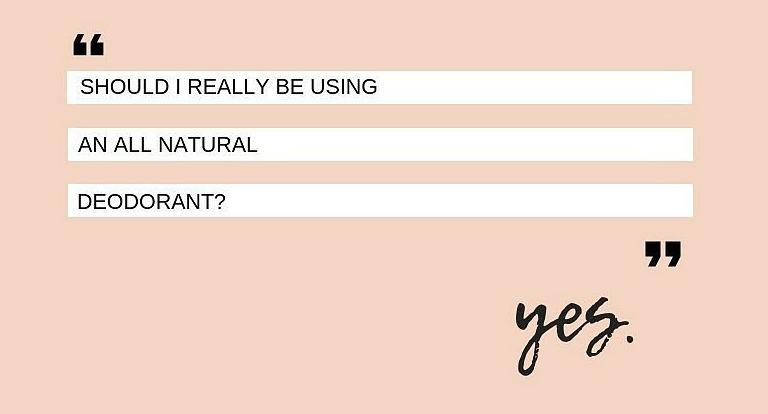 Should you really be using a all natural deodorant? - ⭐️⭐️YES! ⭐️⭐️
A million times yes, girlfriend! I feel so boldly about this that I want you to walk into your bathroom right now the throw the other stuff we've been sold on.
Here is why: - One study in the Journal of Alzheimer's Disease found that use of aluminum-based antiperspirants increased the risk of developing Alzheimer's later in life by 60 percent. 😱🤬
Add to that a 2009 study from the University of Reading, U.K., that found a correlation between "the increase in cancers of the outside upper quadrant of the breast with the increase in the use of chemical cosmetics, including antiperspirant"
Antiperspirants are aluminium based and use a gel-like substance to block your sweat ducts, preventing or at least reducing the amount of sweat your body produces. Imagine shaving your pits, opening up those pores, then slathering on a product with aluminum. 🥀
Could this be why they find more cancer in the upper quadrant of the breast tissue? - I don't know...But I sure am not going to take the chance when there are other clean products on the market that can help.
Let's make this clear, there is no problem with sweating!! It's a healthy process of cooling the body down. Like your bodies air conditioning. Don't be fooled into thinking sweat is bad.
What we don't want is the "stink."
Look, no one wants to be stinky.
Deodorants work by eradicating the odor causing bacteria. When it kills the bacteria, your sweat has nothing to interact with and no odor is produced. But by using a natural deodorant, you not only stop the stink but also help your skin naturally keep good bacteria to mange odor and manage the skins ph.
- It is 100% worth the switch!